A consortium of prominent sports figures, including Trent Alexander‑Arnold, Anthony Joshua, Juan Mata, Alexander Zverev, and Rory McIlroy, has collectively invested €200 million (£173 million) in the Alpine Formula One team.
This investment is part of the syndicate formed by the Otro Capital group, which also counts actors Ryan Reynolds, Rob McElhenney, and Michael B. Jordan as co-investors. The syndicate initially acquired a 24% stake in the team in June, and now it includes additional investors such as NFL players Patrick Mahomes and Travis Kelce from the Kansas City Chiefs, who joined as part of the Otro consortium.
In an official communication, the financial group announced that the expanded roster of investors would "help drive global awareness for Alpine F1 and will further complement Otro Capital's contributions in areas such as media, sponsorship, ticketing, hospitality, commercial rights management, licensing, and merchandising."
Also Read: Most Podiums by Constructors in F1 History
Alexander-Arnold, Joshua, Mata, and Zverev are participating through the Apex investment group. While the exact value of their new investment in Alpine has not been disclosed, Alexander‑Arnold expressed enthusiasm for supporting Alpine and Formula One, noting the sport's global growth and its shared qualities with his own profession: teamwork, precision, innovation, and performing under pressure.
The Apex group, headquartered in Portugal, has existing connections to Formula One, having established a $53.7 million investment fund earlier this year with support from F1 drivers Lando Norris, Carlos Sainz, and Valtteri Bottas. Their fund focuses on various business sectors related to sports, technology, and entertainment. The company has also invested in TMRW Sports, founded by Tiger Woods and Rory McIlroy.
This investment reflects the rising value of Formula One teams and the sport's increasing appeal to financial backers. During the June stock sale, Alpine was valued at $900 million, and with the Formula One grid currently limited to 10 teams, these valuations are expected to continue to rise.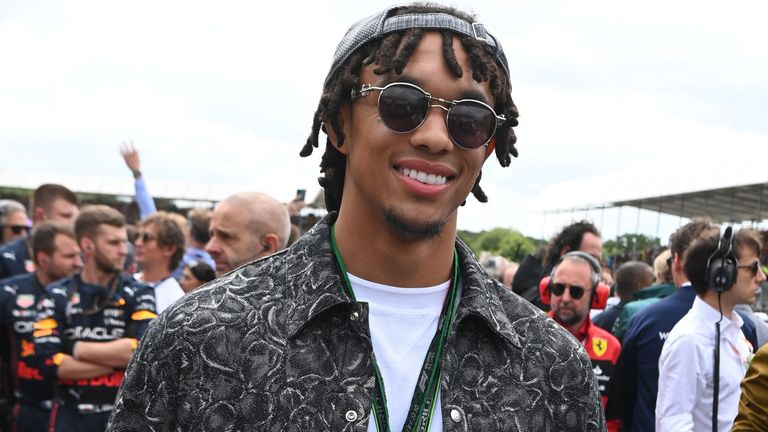 Alexander-Arnold, the footballer from Liverpool and the English national team, who was present at last year's British Grand Prix held at Silverstone, stated: "I'm excited to be joining Otro Capital's group as an investor into Alpine F1 along with my brother Tyler. Having been to Formula 1 races as a fan, I love the high-pressure environment of the paddock and I've seen firsthand how incredibly impressive the Alpine team is. Our shared goal as an investment group is to help contribute to its continued success on the grid, at a time when F1 is facing incredible growth as a sport. As a footballer, I understand the importance of teamwork, innovation, and determination in achieving goals."
Anthony Joshua: "It is an opportunity I couldn't ignore." Golfer Rory McIlroy said that his: "passion for excellence on the golf course has led me to admire the same pursuit in Formula 1."