The 2022 Spanish Grand Prix was held at 22nd of May, and it proved a lot of people wrong who thought that the race wouldn't be as exciting as others of the 2022 calendar. There was a lot of drama that took place during the race, and overall, it turned out to be one of the best races of the 2022 season yet.
The Race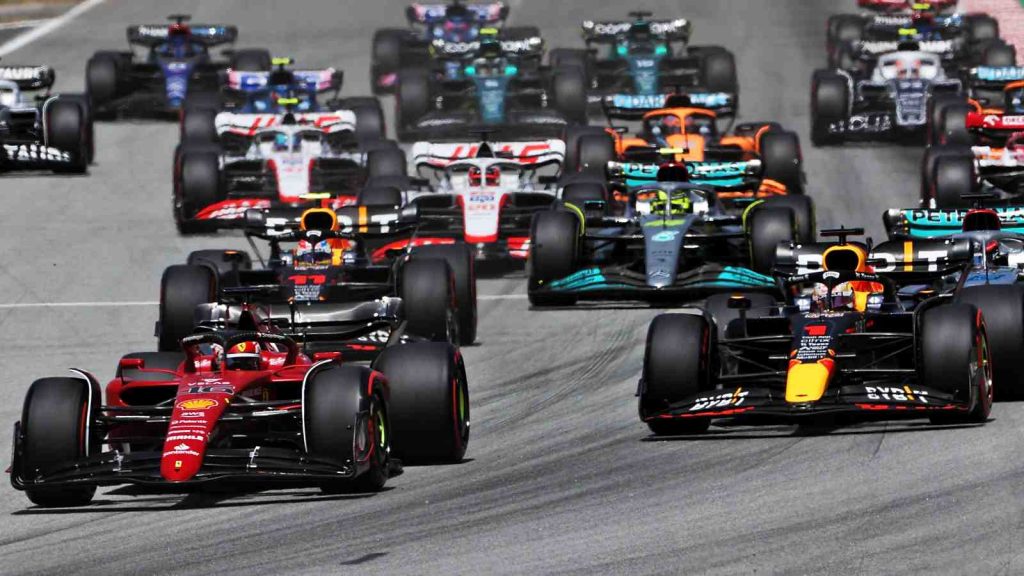 The start of the race was fairly normal, but going into turn 3 we saw some good action. Magnussen just turned into Lewis Hamilton. Lewis made a slight move to the left before contact but Kevin should have been more careful going around turn 4. Lewis gave him ample space but Kevin exercised poor judgement and slid into Lewis bizarrely.
At Turn 4 on Lap 7, Sainz spun and fell from 5th to 11th somehow avoiding the barriers. Lap 9 saw Verstappen going off at that corner to drop from P2 to P4 behind Perez. A tailwind seemed to be the issue for both him and Sainz.
Regarding Carlos Sainz he was passed by Sergio Perez and George Russell at the start, in what was another timid showing against other drivers and a poor result overall. He also made that aforementioned driving error which left him playing catch up the entire race. He managed to pass Lewis Hamilton for fifth at the end but keep in mind he was initially passed by Lewis, despite the fact Lewis was 30 seconds behind the next car after lap 1 and both Mercedes cars were told to lift and coast to avoid overheating in the final laps of the race.
Mick Schumacher got up to 6th place after the ensuing melee at turn 3 on lap 1. Unfortunately Mick's potential for his first F1 points was squandered as he lost 1Oth place to Tsunoda who had DRS and fresher tyres in the final stint.
Charles Leclerc looked set for victory, but his power unit failed. Ultimately this is a part of GP racing and it would have been interesting to see if he could have managed his tyres as well as Max, but he can take heart from the fact he had the pace all weekend. Ferrari just need to have reliability and Charles can challenge every weekend. He is clearly the lead driver at Ferrari and the only driver currently in a position to take the fight to Max this year. George and Lewis can also do that if Merc find another step in the car (which believe they will do). For the record the top 4 drivers in Formula 1 at the moment are Max. Charles, George and Lewis.
George Russell yet again, did a sterling job to beat a Ferrari in the race and score a podium too. His racecraft when defending against Verstappen after Max was recovering from his excursion was tremendous it also showed he possesses excellent spatial awareness. On top of this Russell was getting warnings to cool the car, making his driving even more impressive.
Max was very good in the race despite his unforced error. He fought back well despite making a driving error, and had to deal with a malfunctioning DRS too, which delayed his overtake on Russell. Well deserved win overall, but not his finest by any means and other drivers were more impressive.