Lewis Hamilton the British Formula 1 racing driver is one of the major figures of world racing. Hamilton represents Mercedes in F1 racing. His F1 debut was with McLaren in the year of 2007. Hamilton holds the record of 7 championships (2008, 2014, 2015, 2017, 2018, 2019, 2020). He is considered as the most popular sports person in the world. Hamilton is well-known for his modern techniques. Apart from his racing career, let's know more about his family. In this article, we discuss about Lewis Hamilton father, mother, kids and assistant.
Also read: Who is Kieron Pollard Wife? Know All About Jenna Ali
Lewis Hamilton Father
Anthony Hamilton is the father of the British racer Lewis Hamilton. Anthony was born in the UK in 1956, but his lineage is from Grenada in the West Indies. He married Carmen Larbalestier in January 1985. They welcomed their son Lewis in 1985. The couples got divorced, when Lewis was just 2 years old. Anthony was an IT manager, later he quit his job and became a contractor to support his son's racing career. After his divorce Anthony married his second wife Linda. He has a son named Nicholas from his second marriage.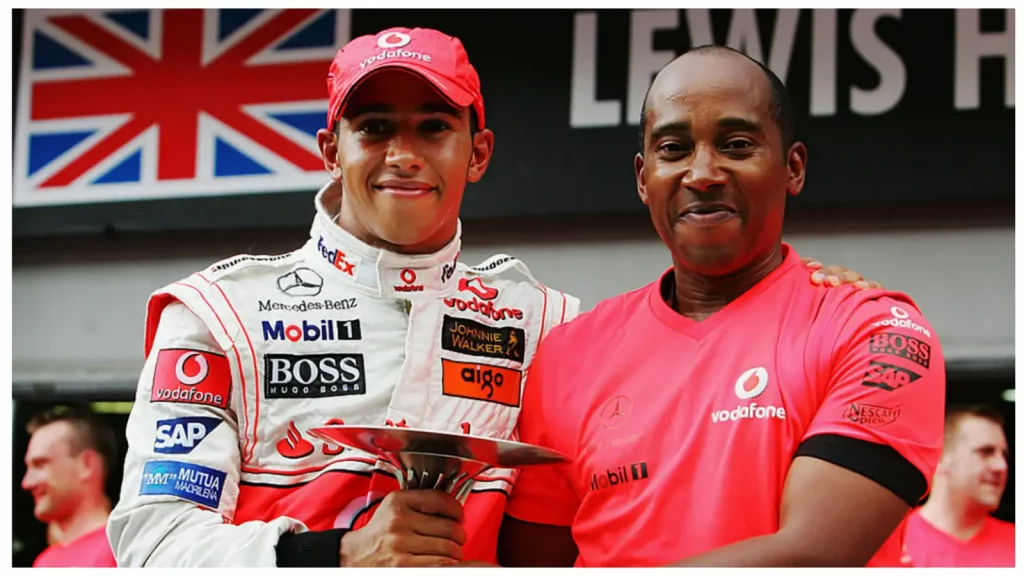 Anthony has struggled a lot to make his son a world-famous racer. He bought Lewis his first remote-controlled car when he was six-years-old, and for his next birthday his gift was a go-kart. Anthony was not just a father for Lewis, he also fulfilled the roles of a mentor, manager and may other.
But in 2010, the father and son had a strain in their relationship. But in 2020, the duo strengthened their bond again. Anthony played a great role in contributing a best racer for the world who is Lewis Hamilton.
Lewis Hamilton Mother
Carmen Larbalestier is the mother of Lewis Hamilton. Carmen was born in 1955 in England. After her divorce with her first husband Anthony Hamilton, she looked after their son Lewis until he was 12 years old. Larbalestier married again and has two daughters Nicola and Samantha. Later, Carmen and her husband moved to London, she hand-overed Lewis to his father.
Even though, the mother and son were living apart, the duo kept strong bond with each other. Carmen always supports her son in bigger races. She was present in the gallery, at the Chinese Grand Prix in 2008 and Mexico Grand Prix where Lewis became the champion.
On March 14, 2022 Hamilton announced that he is changing his name to honour his mother. He is going to add his mother's second name to his name.
"I'm really proud of my family's name: Hamilton. Actually none of you might know that my mum's surname is Larbalestier. And I'm just about to put that in my name. "Because I don't really fully understand the whole idea of why, when people get married, the woman loses her name" Hamilton said.
Lewis Hamilton Kids
Hamilton is well-known for his string of lovers. But he does not have kids from any of the relationships.
Lewis Hamilton Assistants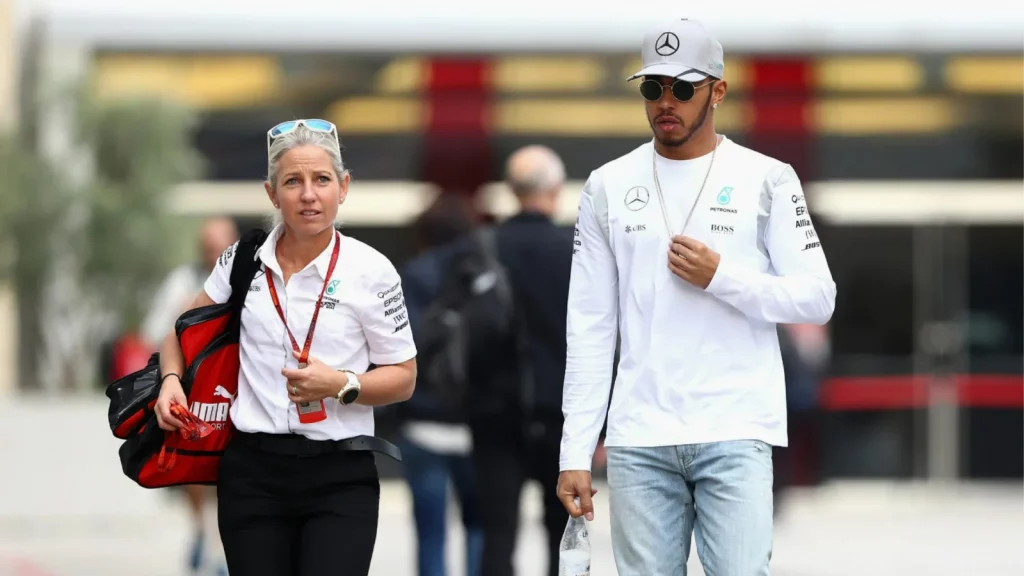 Angela Cullen is the assistant of the racer Lewis Hamilton. Cullen was formerly his physiotherapist, then she became his assistant. The two of them shares great bond beyond professional. They are good friends and even having have matching tattoos.
"I've been fortunate to work with a lot of people… and she's the single hardest-working woman that I get to be around. She's focused, selfless, and she makes my weekends peaceful. Every day I wake up, whatever time it is, she's just positive – never a single day has she been negative, so that's very, very important."
Hamilton says about Angelina Cullen.
Also read: Lance Stroll Net Worth 2022, Salary, Endorsements, Cars, Houses, Properties, Etc