Cricket is a game of limits. When a hitter hits a boundary, it's a sight to behold. When a hitter scores a four, it is classic; however, when a batter reaches the boundary for a six, it is impactful and puts pressure on the opponent. While hitting the ball into the stands does need some arm strength, it is a mix of strength, skill, and timing that elevates a hit from being just another six to being a blow cherished for years to come. In a game of cricket, as essential as it is to rotate the strike and keep the scoreboard rolling, it is occasionally that one six separates the team that wins from the team that loses. In this article, we will have a sight at the longest sixes in international cricket.
Top 5 longest sixes in International Cricket
5. Yuvraj Singh
Yuvraj Singh's six-hitting skill in white-ball cricket won him a place in cricket's record and history books. In this ranking, he is ranked second. This entry was inspired by a shot he made against Australia in a World T20 tournament in 2007. He blasted a 119-metre six monstrous six against Brett Lee.
Video: Watch Yuvraj Singh 119 metre six in T20 world cup 2007:
4. Liam Livingstone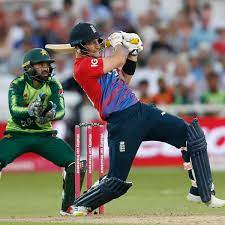 Liam Livingstone, who has lately made a late drive into England's white-ball squad preparations ahead of the T20 World Cup, put on a show in the 2nd T20I against Pakistan. He struck a 122-metre six, which cleared the Headingley roof and landed on a rugby ground adjacent to the cricket stadium.
Video: Watch Liam Livingstone 122 metre six:
3. Martin Guptill
One of the most powerful hitters of the cricket ball to have played for New Zealand in recent years, Martin Guptill demonstrated his batting skill and knowledge of white-ball cricket when he smashed a 127-metre six in 2012. This 127 metre six was smashed to Tsotsobe while playing against South Africa. And this Six was recorded as the longest six in the T20i history. 
Video: Watch Martin Guptill 127 metre six:
2. Brett Lee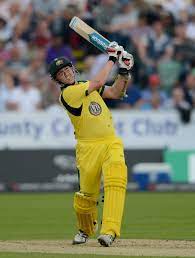 Brett Lee, Australia's now-retired ace fast bowler, is one of the oddest names on this list. He also owns the record for striking the ball over the 130-metre barrier for a maximum. To make matters worse, contrary to popular belief. He hits this six out of the park against the West Indies in 2005, putting him in second place.
Video: Watch Brett Lee 130 metre six:
1. Jacob Oram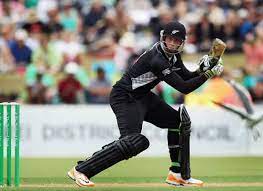 Jacob Oram, a name that has been unheard of in recent years but weighted at the time, makes his way into this list at the top, having hammered a six that travelled over 130 metres. This hit came against kangaroos and surprised all the audience.
Video: Watch jacob Oram 130 metre six:
List Biggest sixes in International Cricket
| | | | |
| --- | --- | --- | --- |
| S.NO | PLAYER NAME | DISTANCE COVERED | AGAINST |
| 5 | Yuvraj Singh | 120 m | Australia |
| 4 | Liam Livingstone | 122 m | Pakistan |
| 3 | Martin Guptill | 127 m | South Africa |
| 2 | Brett Lee | 130 m | West Indies |
| 1 | Jacob Oram | 130 m | Australia |