South American football players have that natural-born talent who can do wonders when they get their feet on the ball, showing their magical skills and flare. Their style of playing is so much different than the European style but still, a lot of players have been an integral part of Serie A. So these are the Top 5 South American players with the most appearances in Serie A.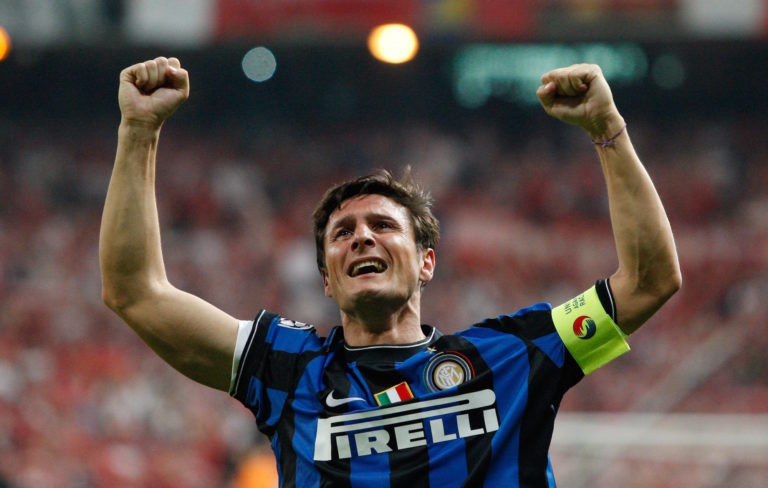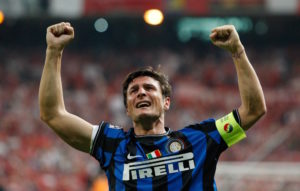 Here's the list of South American players with most appearances in Serie A
#5. Rodrigo Palacio (Genoa, Inter Milan, Bologna)
Matches – 357 Appearances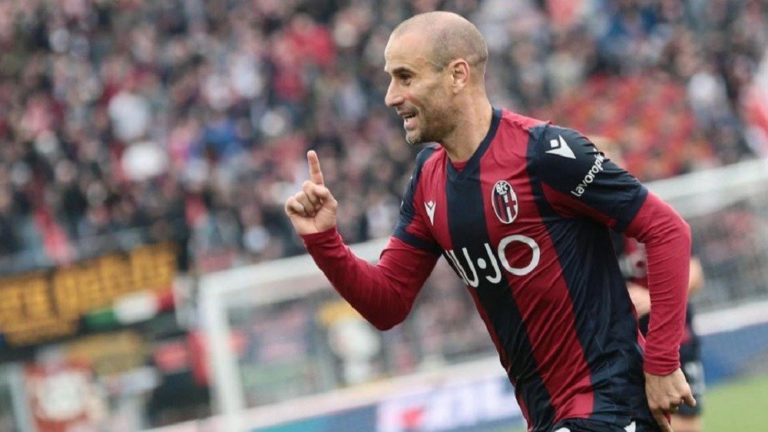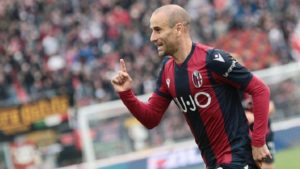 Palacio started his career with Huracán de Tres Arroyos in 2002, before moving to Serie A mainly playing as a Centre-Forward. He joined Genoa in 2009 and played 90 games and scored 35 times for the side before getting attention and moving to Inter Milan in 2012 where he played 140 games scoring 39 goals. He moved to Bologna in 2017 where he played 127 games and scored 19 times for the club. Thus making him the third Argentine and all-over fifth in our list.
#4. 'Felipe' Dias da Silva dal Belo (Udinese, Fiorentina, Cesena, Siena, Parma, Inter Milan)
Matches – 376 Appearances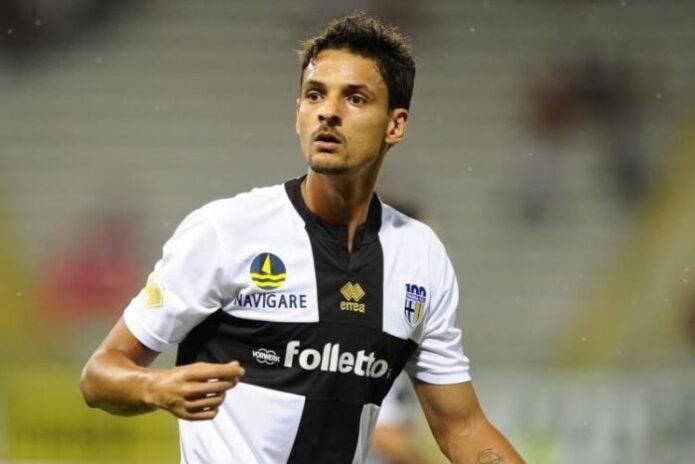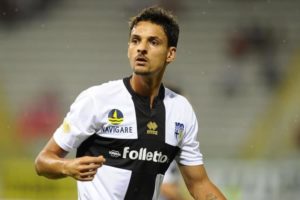 He had quite an adventurous time during his spells in Serie A. Coming from Brazil, Felipe started his career in 2002 with the Italian side Udinese and played most of his career playing at the club as a center back appearing in 139 games and scoring 5 goals. From 2010 to 2015 he moved around quite a few clubs before coming back to Udinese in 2017 where he played 54 more games and scored twice. This earns him the fourth spot.
#3. David Pizarro (Udinese, Inter Milan, AS Roma, Fiorentina, SPAL)
Matches – 381 Appearances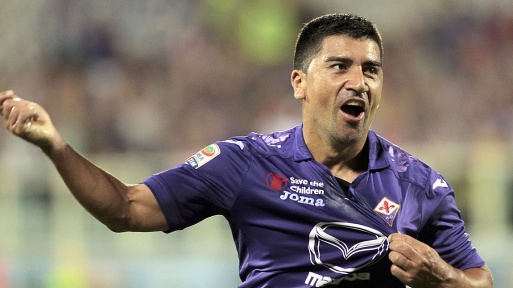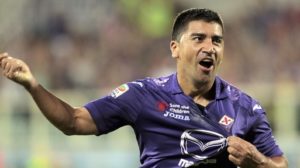 Hailing from Chile, Pizarro started his career back then with Santiago Wanderers and having small stints at Universidad De Chile and on loan at Manchester City. He made his switch to the Italian League when Udinese signed him up in 1999, where he played 126 games and scored 14 times in his six-season stay at the club before switching to Inter Milan where he just played for one season taking part in 24 games and scoring once. In 2006 he was signed by AS Roma where he had quite a nice time playing 148 games and scoring 9 times in his six seasons. Later from 2012 to 2015 he played for Fiorentina representing them for 83 games and scoring just 4 times. Which makes him the third player on our list.
#2. Roberto Néstor Sensini (Udinese, Parma, SS Lazio)
Matches – 383 Appearances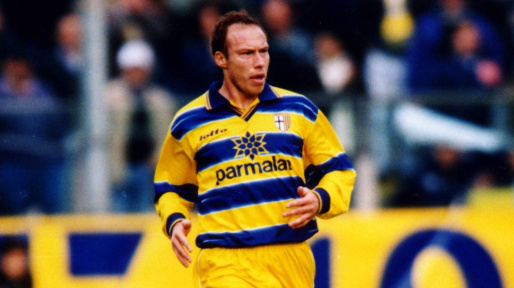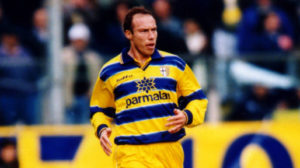 Another Argentine, who joined Udinese from Newell's Old Boys in 1989, playing 149 games and scoring 9 times for the Italian side. In 1993, Sensini moved to Parma after playing 4 seasons at Udinese, where he enjoyed his time, playing 156 times and scoring 11 goals and he also won 2 UEFA Cups and 2 Italian Cups and the UEFA Super Cup during his 6 seasons at Parma. He later had a small stint at SS Lazio and played just 24 times and scored only once. Roberto is the 2nd South American player with the most appearances in Serie A after Zanetti.
#1. Javier Zanetti (Inter Milan)
Matches – 615 Appearances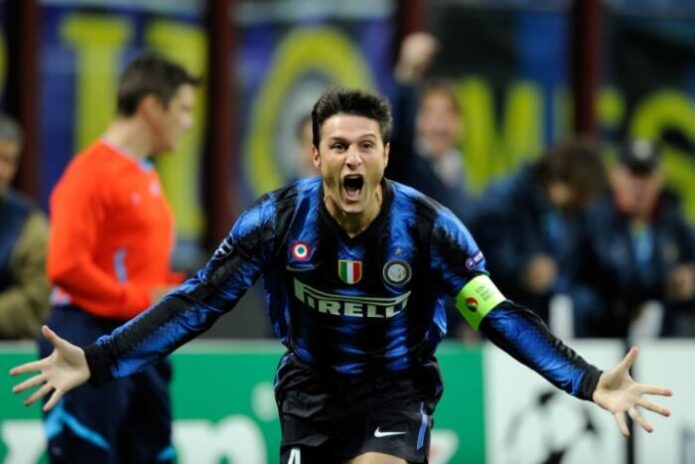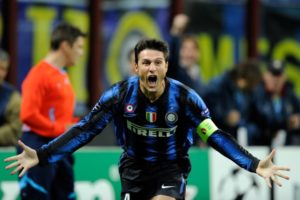 Zanetti hails from Argentina and he started his career there with Argentinean side Talleres and then at Banfield before switching to Inter Milan, where he ended up playing at the club for 15 years from 1995 to 2014 and was also the captain of the team from 2001. Zanetti has the highest number of appearances in Serie A as a foreign player and is the only player to be in the top 10, holding his position at fourth place overall just behind Buffon, Maldini, and Totti.
List of South American players with most appearances in Serie A
| | | | |
| --- | --- | --- | --- |
| Sl No: | Names: | Team(s): | Matches: |
| 5. | Rodrigo Palacio | Genoa, Inter Milan, Bologna | 357 |
| 4. | Filipe Dias da Silva dal Belo | Udinese, Fiorentina, Cesena, Siena, Parma, Inter Milan, SPAL | 376 |
| 3. | David Pizzaro | Udinese, Inter Milan, AS Roma, Fiorentina | 381 |
| 2. | Roberto Néstor Sensini | Udinese, Parma, SS Lazio | 383 |
| 1. | Javier Zanetti | Inter Milan | 615 |
Ranking In Order from Least to Most played matches