As an on-field official, Maia Chaka is the first black woman to be hired by the NFL. She is a referee and wears uniform number 100 in the National Football League (NFL). After Sarah Thomas and Shannon Eastin, the native of Rochester, New York, Maia is the league's third female as an on-field official.
Maia Chaka Age
Chaka was born on April 18, 1982, and hence is 40 years old.
Maia Chaka Bio
Chaka started officiating high school football games in 2007. By 2009, she had presided over Charlottesville, Virginia's hosting of the Virginia State High School Championship Game at UVA Scott Stadium on the University of Virginia's campus. She started officiating Division I football in 2011 with Conference USA. In 2014, Chaka enrolled in the NFL's Officiating Development Program. In 2018, Chaka started working Pac-12 regular-season games.
Maia was promoted to an on-field official for the National Football League on March 5, 2021. Her debut NFL game as a line judge took place between the Carolina Panthers and the New York Jets on September 12, 2021.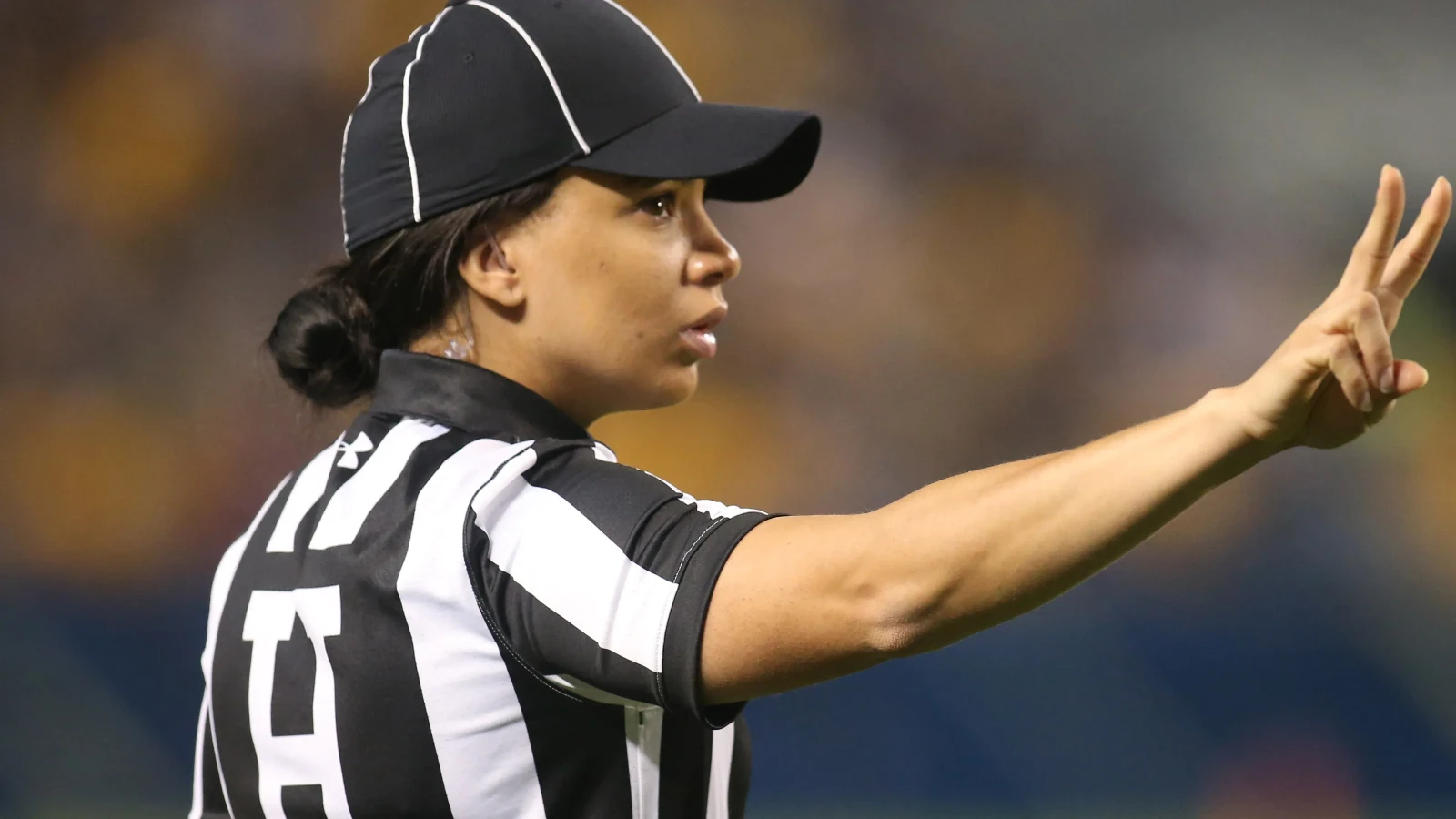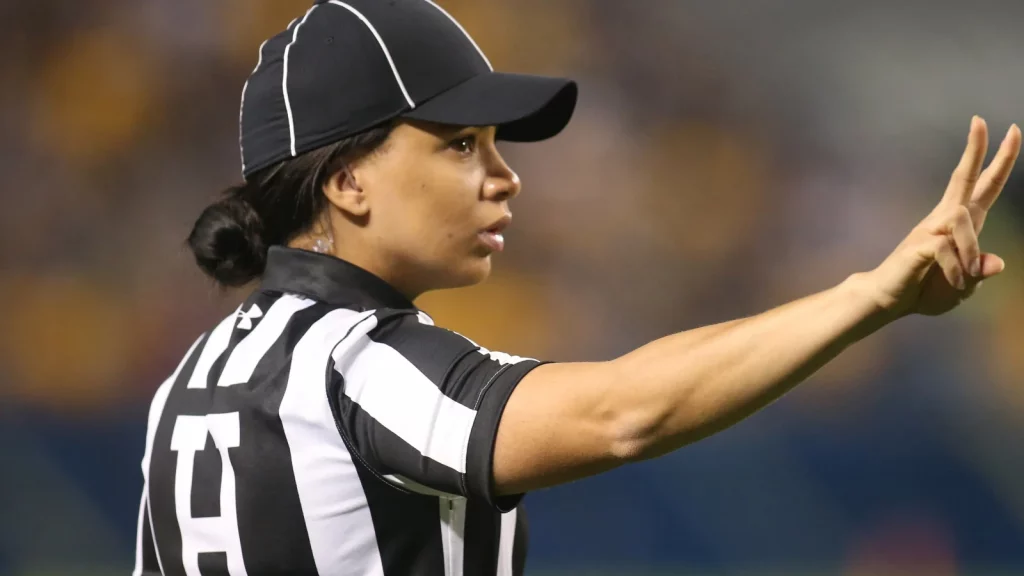 Also Read: Nyck de Vries Age, Height, Wiki, Bio, Sister, Parents and Salary
Maia Chaka Husband
Maia is not married and when it comes to relationships, she keeps a low profile. There are no posts on her social media which reflects her relationship or dating life. Right now, it seems that she is very focused on her career.
Also Read: Who is Tom Brady Wife? Know all about Gisele Bundchen
Maia Chaka Instagram
Chaka is on Instagram by the insta id @maiachaka.
Maia Chaka Born & Raised
Chaka was born on April 18, 1982. But, according to various sources, it is unclear that whether Maia Chaka was born in 1981 or 1982.
Chaka was born to Terry and Geral Chaka. She has a younger brother, Anwar Chaka. Maia's parents valued education very much. Chaka received her diploma from Rochester's Edison Career & Technology High School in 2000. Maia graduated from Norfolk State University in 2006. She then started her career in education as a health and physical education teacher at Virginia Beach Central Academy.
Also Read: Sara Bejlek Father, Coach, Net Worth, Age, Height and Biography
Maia Chaka Net Worth and Annual Salary
At the end of the year 2019, Maia has a net worth of $200,000. However, annual salary of a NFL official is $205,000, and hence Maia's net worth will be on the rise in the coming years.
Maia Chaka: FAQs
Ques. What did Maia Chaka do?
Ans. Maia Chaka, a native of Rochester, is the first Black woman to referee an NFL match. She is only third women in the history of the game to become an official.
Ques. Who was the first black NFL official?
Ans. In 1988, Johnny Grier became the first Black official in the National Football League. He held the job of head official for 16 years.
Ques. Where is Mia Chaka from and where did she go to college?
Ans. Chaka is a native of Rochester, New York and went to Norfolk State University.
Ques. What does an NFL ref make?
Ans. The average NFL referee wage was set at $205,000 per year beginning in 2019, according to a number of websites.
Read more Biography articles on the Sportslite Page. Click here
Thank you for reading it. Leave us a comment if you liked it.
Do follow us on: Google News | Facebook | Instagram | Twitter | Youtube | LinkedIn
Have a good day ahead 🙂