Finally, after weeks of hunt for the new head coach it came to an end. The Suns have confirmed rumors about choosing Frank Vogel as the new head coach. According to various reports, it's a 5-year contract for Vogel.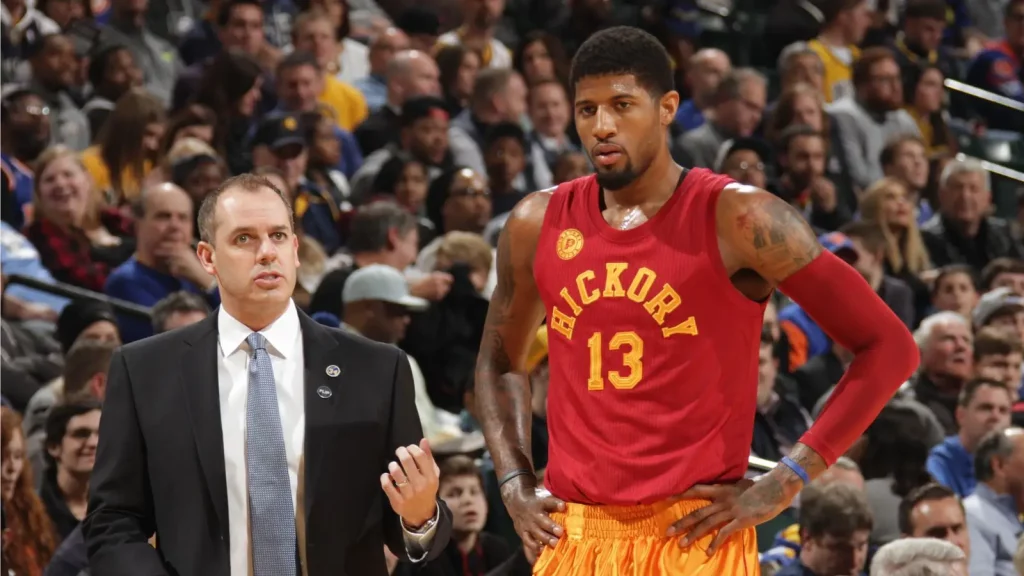 Frank Vogel is a championship coach; Phoenix has superstars Devin Booker and Kevin Durant and are expected to build a team around them.
Vogel last coached in 2020-21 for the Los Angeles Lakers. He and the Lakers won a championship in 2019-2020.
Why the Suns are hiring Frank Vogel
Los Angeles had the league's top-ranked defense in Vogel's first two years as coach. The Lakers built their team around two stars, forwards LeBron James and Anthony Davis, with role players and toughness.
With so much achievements its no wonder why suns are hiring Vogel as coach.
Frank Vogel Contract details: Why it is considered a steal for Suns
Suns' Owner Mat Ishbia has clearly shown much aggression in team pursuit of winning the championship sooner or later. Not only Suns have Durant for three more years and Booker till 2027-28 season, Ishbia was also able to lure Vogel with just annual salary of $6.2 million which isn't half to what William's paycheck was paid.
Vogel possessing various records such as a 127-98 record in 3 seasons with the Purple and Gold and a combined tally of 431-389 in his 11 seasons as an NBA coach. It remains to be seen if he is able to produce his best in Phoenix.
Also READ:NBA Finals Game 1: Player Ratings For Miami Vs. Denver (93-104)