Paris: The new visual identity and pictograms for the 2024 Olympic Games were unveiled in Paris on February 8, 2023.
The forthcoming Games' graphic identity embraces French elegance. A daring new look emblazoned with the rich symbolism of the French paved roadways is the central vision. In addition to the national colors of Rouge and Bleu, shades of Violet and Green highlight the Games.
In addition, 62 pictograms have also been developed, each of which serves as a "badge of honor". The pictograms denote not just a particular sport but also a family, a sense of pride, a set of values, and a community.
Also Read: Polish Minister Kamil Bortniczuk believes that more than 40 nations are boycotting the 2024 Olympics
The Paved Pathways of Paris
Since antiquity, paving stones have been a part of French urban life. They first appeared in Paris during the Middle Ages and extended even further with the development of traffic networks in the 19th century.
This iconic image of France has now been incorporated into the new design for Paris 2024, symbolizing both the tangible and intangible aspects of French heritage. Each "stone" bears one of three kinds of symbols. Pictures of sporting events, pictures of famous locations, or pictures honoring the French joie d'vivre.
"The Games are for the whole of France, and all across the country you can see paving stones on the city streets. The Games will be seen on each of those paving stones, whether you're a host city or celebrating while wearing the colors of the look," said Paris 2024 Chief Brand Officer Julie Matikhine.
Pictograms for Paris 2024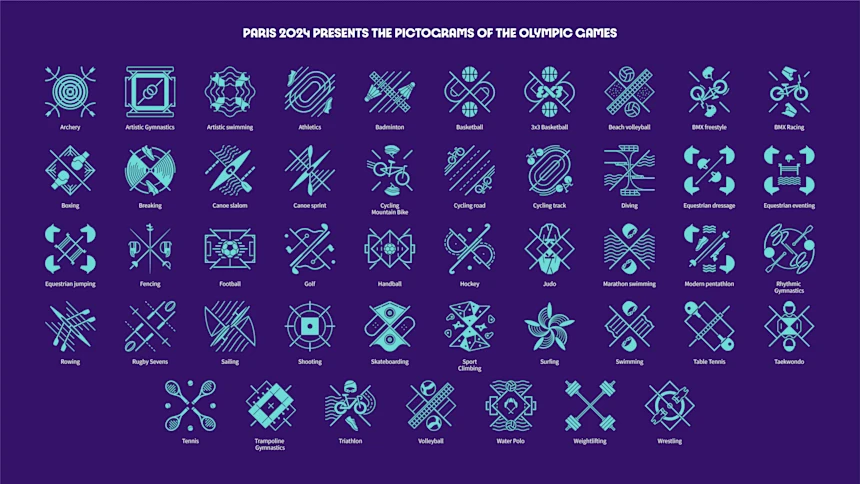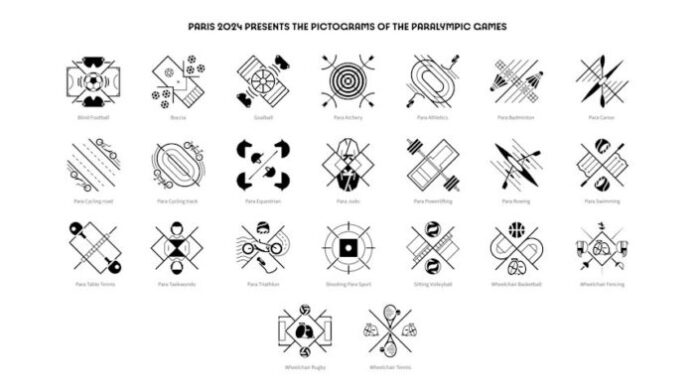 An axis of symmetry, a picture of the playing field, and a picture of the sport are the three graphic components that make up each one. The Olympic and Paralympic Games share eight pictograms.
"A pictogram is also a symbol that is collectible. When you're an athlete, you're proud about showing off the pictogram of your sport – pins, t-shirts… I remember collecting those things," Paris 2024 President Tony Estanguet said at an event to mark the launch of the look and pictograms.
Pictograms have been a part of the Olympics since Tokyo in 1964. Since then, every host nation has made an effort to push the edge, and the Games have seen stylistic modifications with each iteration.
Thank you for reading it. Leave us a comment if you liked it.
Do follow us on: Google News | Facebook | Instagram | Twitter | Youtube | LinkedIn
Have a good day ahead 🙂