Dabang Delhi couldn't continue their winning streak as Haryana Steelers defeated Dabang Delhi 36-33 with a phenomenal performance coming from their captain Vikaash Kandola. He was absolutely today night single-handedly winning the game for his team. Let's go through the post-match review of Dabang Delhi VS Haryana Steelers to know more.
Dabang Delhi VS Haryana Steelers: First Half
Sandeep Narwal continued his form in this game as well and started the points tally for Dabang Delhi. He quickly secured one more raid point again in the next raid. Dabang Delhi took two points raid and started to dominate the game but the two-point raid by Vijay brought Haryana back into the game. It was the turning moment in the game as the Haryana's defence started wearing as well. Delhi were just reduced to two defenders. And the just to one. But thanks to Sandeep Narwal who saved the fallout. But Vikash Kandola removed Sandeep in the next raid reducing Delhi to just one defender again. And then came the first tall-out in the 14th minute of the game. Till halftime, the scores were 19-11 in favor of the Haryana Steelers.
Dabang Delhi VS Haryana Steelers: Second Half
The second half started with Haryana's captain bagging the first point for them. Vikash Kandola kept securing regular points and the defence supported him well too. But the history repeated itself as Delhi raider was out own with 5 defenders also entering the lobby without a touch. Due to this, Delhi could inflict an all-out on the Steelers. The scores were leveled at 31 each but the Haryana scored points in the final few minutes and won the game by 36-33.
Check Out – Top 10 Best PUBG Players In India
Top Performers: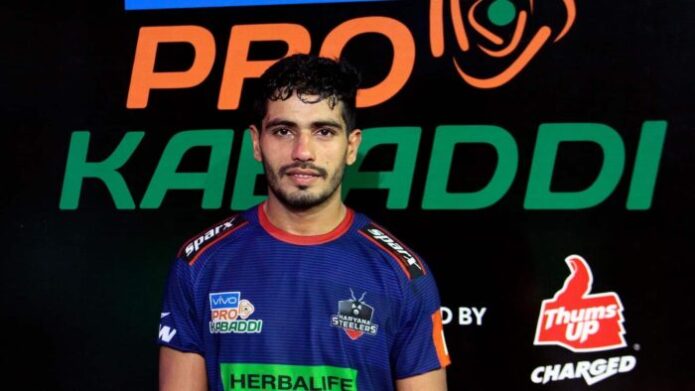 Dabang Delhi
Best Raider – Sandeep Narwal (7 points)
Best Defender – Krishan (2 points)
Haryana Steelers
Best Raider – Vikash Kandola (13 points)
Best Defender – Surender Nada (3 points)