Monaco, one of the smallest nations in the world yet somehow one of the biggest names in Formula One. Monte Carlos shimmers in gold, gambling, booze and party. It is without a doubt, the most luxurious experience in motorsport industry. As Formula One returns to Monaco with the Monaco Grand Prix 2022, the exciting hoots of the fans are ringing wild.
May 2022 has been nothing but a packed month. It started with the newest track of Miami. Monte Carlo is the OG circuit of Miami. Afterwards, we had an exciting action on the previous weekend at the ever wonderful Barcelona circuit. Monaco can be the mind blowing end to this wonderful month.
Monaco Grand Prix 2022 Venue: Circuit de Monaco
The Circuit de Monaco is a 3.337 km street circuit that runs around the Principality of Monaco's harbor on the municipal streets of Monte Carlo and La Condamine. Because it is largely within the Monte Carlo neighborhood, it is popularly and even officially referred to as "Monte Carlo."
The Formula One Monaco Grand Prix, Formula E Monaco ePrix, and the Historic Grand Prix of Monaco on three weekends each year in April–May takes place here. Formula One's feeder series – Formula 3000, GP2 Series, and now the Formula 2 championship and Porsche Supercup – have all visited the circuit at the same time over the years.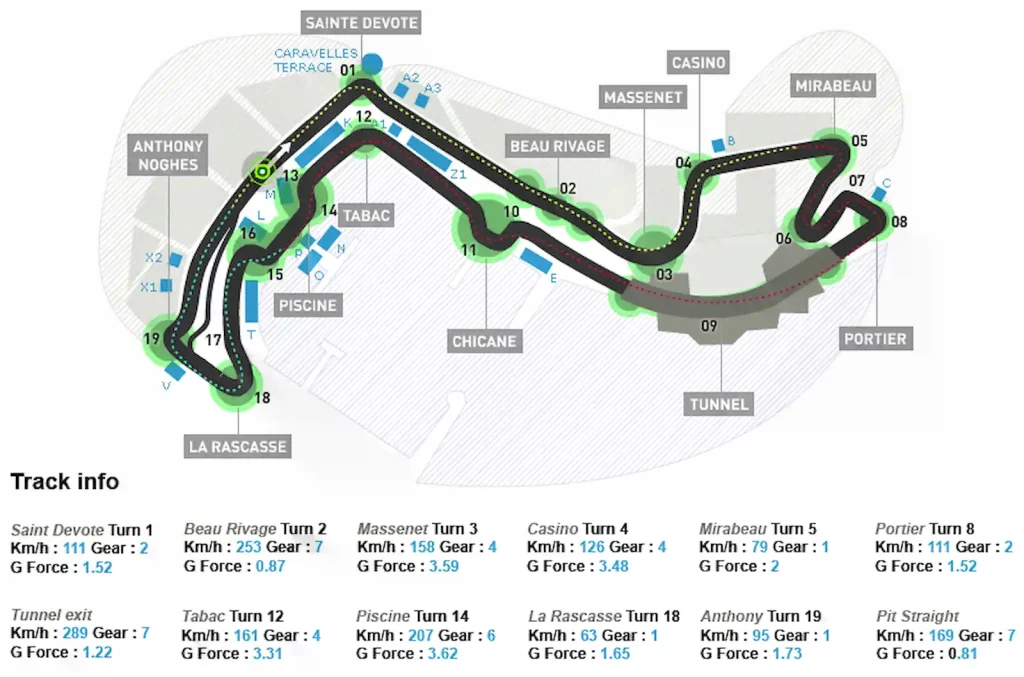 Monaco Grand Prix 2022: Dates and Timings
Free Practice Session 1: 5:30 PM to 6:30 PM on Friday, May 27
Free Practice Session 2: 8:30 PM to 9:30 PM on Friday, May 27
Free Practice Session 3: 4:30 PM to 5:30 PM on Saturday, May 28
Qualifying: 7:30 PM to 8:30 PM on Saturday, May 28
Main Event Race: 6:30 PM to 8:30 PM on Sunday, May 29
Interesting Statistics about Monaco Grand Prix
In 1996 and 1966, only four cars saw the chequered flag. That is the least number of cars finishing in Formula One history.
Graham Hill won five consecutive titles in a row and is known as "Mr. Monaco". Although Alain Prost has won most number of gps at Monaco.
Monaco is the shortest circuit in the Formula One Calendar, even shorter than the Formula One mandate of 305 kilometers.
Who will the Monaco Grand Prix? – Predictions
Monaco is a tricky ground where a safety car intervention is inevitable. Lots of unexpected supenses happen in Monaco every year. However, a safe bet can be Max Verstappen who won the prix last year. He performs in stellar fashion in rain so weather might not be a hindrance. Charles Leclerc is an up and coming young driver. He has shown true grit this season. Although, his track record here is not very impressive.
Also Read: Leclerc Curse Threatens Ferrari
George Russell is another key contender for a victory or a podium. He has not yet won a race yet but we can imagine him winning one in the near future. Perez and Sainz Jr are also good contenders. Also, it is better not tio write off Lewis Hamilton.