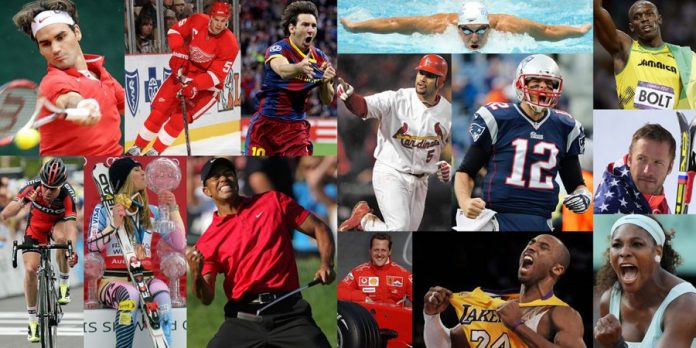 With the modern world being so culturally diverse, each and every corner of our planet has its own form of athletic events. From Ski racing to Kabbadi, there is very little that we haven't tried. In this article, we will explore the top 10 biggest sports events in terms of revenue and fan following.
While each and every sport has its own fanbase, we must take into consideration that each sport offers a different taste of athletism. Get ready for a huge shock as sports that are widely unpopular in your country have a huge following elsewhere.
Here are the top 10 biggest sports events:
NATIONAL BASKETBALL ASSOCIATION
Despite being the oldest basketball tournament in the World, the NBA has managed to reinvent itself time and time again. With the introduction of three-pointers and the prominence of long-distance shooting in the modern era, the game still feels as fresh as it ever was. Played by 30 teams in two different groups, the premier basketball tournament in the world first began in 1946. Its viewership extends to around 215 countries and 40 languages.
TOUR DE FRANCE
The Tour de France is the world's most difficult and renowned cycling tournament. It takes place in stages around the French countryside for three weeks in July. Beginning in 1903 the event has been cancelled twice, due to World Wars I and II.
WIMBLEDON
Since 1877, the All England Club in Wimbledon, London, plays host to the world's oldest and probably most renowned tennis event. Being the only Major still played on grass, the Wimbledon is two weeks of pure racket-swatting excellence in late June and early July.
The tournament contains a strict dress code and an intriguing tradition of eating strawberries and cream.
SUPER BOWL
The Super Bowl, also known as American football is a version of the sport Rugby. It is a tournament held every year by the National Football League (NFL). The NFL is often described as 3 hours of controlled madness with breaks in between that feature entertaining performances.
ASIAN GAMES
Asia is home to more than half of the world's population, therefore any major athletic event there is tremendous. There are 484 events in 42 sports at the pan-Asian tournament. Around 1 billion people tune in to witness this event, in which 45 countries participate.
RUGBY WORLD CUP
Just like most World Cups, the Rugby World Cup is also conducted once every four years. It is held within the course of seven weeks. In the modern-day, there are over 30 countries that play the sport with 20 making it to the 2019 edition of the tournament.
The latest edition of the tournament saw between 750 million to 1 billion viewers tune in.
WINTER OLYMPICS
The Winter Olympics are not universal, with even tropical countries such as Tonga and Jamaica participating! In terms of audience, winter sports are the quickest non-motorized sports, hence making for excellent viewing.
Each of the previous five Winter Olympic Games has attracted over 2 billion spectators, with its opening ceremony being stupendous in nature.
ICC CRICKET WORLD CUP
Although cricket is not a truly global event unlike football, it draws one of the biggest audiences. While the ICC Cricket World Cup features only 10 teams, it brings forth many mouth-watering clashes.
With the very first World Cup taking place in 1975 in England, different countries play host to the quadrennial tournament. The recently concluded 2019 World Cup saw a viewership scale of over 2.5 billion.
FIFA WORLD CUP
The FIFA World Cup, probably the event everyone anticipated would be number one, is actually second to the Olympics. It's another genuinely global tournament, with 32 countries qualifying and most countries fielding a football squad. The FIFA World Cup Viewership has averaged over 3 billion since the 1998 edition with the 2018 edition attracting 3.5 billion.
SUMMER OLYMPICS
The Summer Olympics is a quadrennial event that is like none other. While many other global events are only telecasted on pay-per-view TV, the Summer Olympics can be viewed by anyone across the globe. The average viewership for this event has been upwards of 3.5 billion since the 2004 games. The very opening ceremony of the Olympic games beats out other events with a whopping 3 billion-plus viewers.
The Summer Olympics is humongous in nature with over 28 different sporting events and 92 countries (Rio Games). Many events such as Athletics and Swimming have various sub-events within the games enormous.
Let us know if you disagree with our top 10 biggest sports events or think we missed out on a sport, don't forget to comment below.
For more such interesting content, please keep visiting thesportslite.com
Do follow us on: Facebook | Instagram | Twitter | Youtube | LinkedIn
Have a good day ahead 🙂