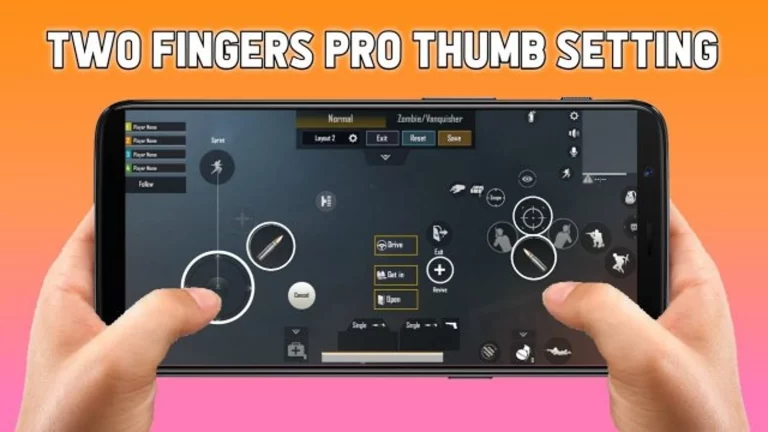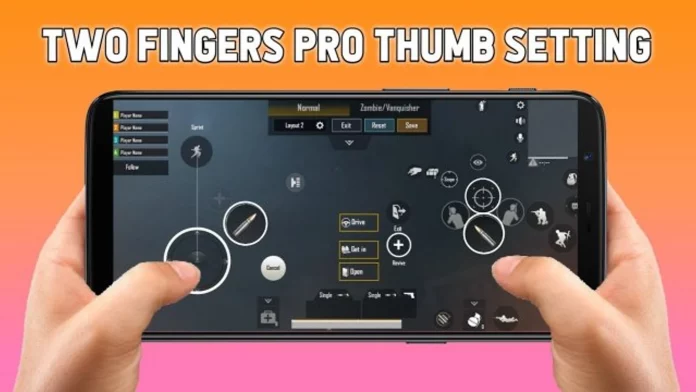 Battle Ground Mobile India is one of the most played games in India and the game that ruled the Lockdown period. Every One of the five youngsters would play BGMI at least once a day. Many of the play BGMI for fun while many play the game to the best and top players of the game. To be at the top rankings in BGMI the player needed to know the game well as well as the Sensitivity settings. BGMI offers a range of settings that some players may find confusing. There are four basic sensitivity settings: camera, ADS, code or aim down sight, and gyroscope. Each set facilitates movement, aiming at the foe, and other tasks which will eventually help in sensitivity settings. In this article, we BGMI Control Code for 2 Finger Setup along with its Basic Settings & Sensitivity Settings.
Best BGMI Control Code for 2 Finger Setup: How Do I Use It?
If you want to use your friend's BGMI sensitivity code, you need to perform the following.
In the BGMI game, select Options.
After choosing Select Sensitivity, then selecting Layout Management.
After selecting Search Method, merely paste the code that your buddy provided.
Select Preview to check the sensitivity settings after you're done. If you select "Use Layout," the revised BGMI sensitivity will be uploaded to your account right away.
How To Change BGMI Sensitivity Settings?
Step 1: Click on the Up arrow (Bottom Right Corner) > Settings
Step 2: Go to Sensitivity > Start changing the value
How To Enable Gyroscope In BGMI (Battlegrounds Mobile India)?
Step 1: Click on the Up arrow (Bottom Right Corner) > Settings
Step 2: In Basic, go to Aim and tap to fire > Always on Gyroscope
Best BGMI Control Code for 2 Finger Setup, BGMI's Best Gyroscope Sensitivity Settings (aka PUBG Mobile)
It's important to adjust the gyroscope sensitivity settings when playing Battlegrounds Mobile India (BGMI). If you plan to utilize a gyroscope or if you are a gyro player, it is essential to practice with one before utilizing it in a game. Enabling the gyroscope settings in BGMI will help players get better at aiming, controlling their recoil, and reacting quickly. The setup effectively makes use of the gyroscope on the smartphone. The following effective gyroscope settings should be tried:
Gyroscope Sensor sensitivity is one of the two modes of control that BGMI provides, along with manual control. Many gamers currently use it to enhance Aim and Control Recoil. Gyroscope must first be enabled in the game's options. Gyro sensitivity is optimum for BGMI at:
Settings Percentage
3rd Person No Scope 350%
1st Person No Scope 400%
TPP Aim 30%
FPP Aim 20%
Red Dot, Holographic, Aim Assist 300%
2x Scope 300%
3x Scope 269%
4x Scope 201%
6x Scope 50%
8x Scope 42%
Best BGMI Control Code for 2 Finger Setup, BGMI Camera Sensitivity Settings

In practically every game, camera sensitivity is the most important factor to take into account because it determines how the user will interact with the game. The game will be lot more fun if everything is just right. For Battlegrounds Mobile India, the ideal camera sensitivity settings are:
Settings Percentage
3rd Person No Scope 120%
1st Person No Scope 130%
TPP Aim 40%
FPP Aim 40%
Red Dot, Holographic, Aim Assist 50%
2x Scope 30%
3x Scope 22%
4x Scope 14%
6x Scope 12%
8x Scope 10%
Thank you for reading it. Leave us a comment if you liked it.
Do follow us on: Google News | Facebook | Instagram | Twitter | Youtube | LinkedIn
Have a good day ahead 🙂