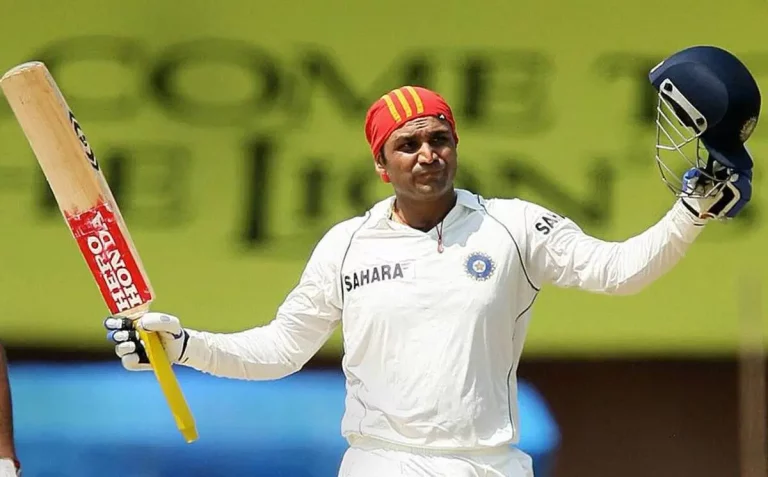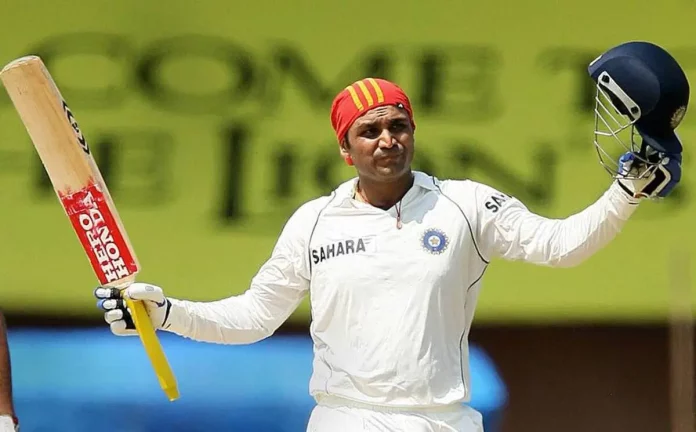 Former Indian swashbuckling opener Virender Sehwag has been one of the greatest openers ever to grace the test whites. Scoring 8586 runs at a strike rate of 82, the Haryana born batsman was a colossus in the longest format.
Despite such a successful test career with hundred plus games, there was a time when Sehwag was out of favour. Back in 2007, the then 29-year old was dropped from the side after failing to perform. However, after 11 long months, he made a comeback under the captaincy of Anil Kumble.
"Suddenly, I realised I was not part of the Test side; it hurt. I would have ended with 10,000+ Test runs had I not been dropped for that period," said Sehwag on Sports18 show 'Home Of Heroes'.
The opener has now revealed his journey back to the test side and what Anil Kumble told him.
"Score a 50 in this match, and you will be picked for the match in Perth." Sehwag on what Kumble told him before his test comeback
Sehwag did not play in the first two Tests of India's 2007-08 tour to Australia, which India lost. However, he made his comeback in the third Test in Perth, which India went on to win spectacularly.
But it was not until the fourth test at Adelaide that Sehwag announced his return with a valiant 63 in the first innings followed by a match-saving 151 in the second.
"Those 60 runs were the toughest I scored in my life. I was playing to repay the faith Anil Bhai put in me and did not want anyone to question him for bringing me to Australia. I was focused on the striker's end; on the other end, I spoke to the umpire, humming my favourite songs. The pressure was gone," said Sehwag
After that tour, Sehwag revealed that Kumble made a promise to him. He said:
As long as I am the Test team captain, you will not be dropped from the side. That's what a player yearns for the most, the confidence of his captain. I got that from Ganguly in my initial years and from Kumble later,"
After the Australia tour, Sehwag played seven Tests under Kumble's captaincy, averaging over 62. His 319 against South Africa and 201 not out against Sri Lanka while playing under Kumble. It was in Kumble's final Test that Sehwag achieved his career-best figures as a bowler taking 5/104.
Do You want to get Dream11 Fantasy Tips Daily? Join our Cricket Fantasy Tips Telegram Channel
Do follow us on: Google News | Facebook | Instagram | Twitter | Youtube | LinkedIn
Have a good day ahead 🙂