Andrew Tate is an American-British former professional kickboxer, businessman, and social media personality, who is known for his controversial remarks, often regarded as misogynistic. But despite this, many agree with his views, which resulted in his fame. After his retirement, he started offering a course on his website.
"I'm Andrew Tate- World Champion Kickboxer & Multi-Millionaire. I grew up broke and now I am a multi-millionaire. I teach the deserving the secrets to modern wealth creation," Tate proclaims on his website.
He rose to fame when a video appeared to show him striking a woman with a belt in the bedroom, after which he was removed from the British TV show Big Brother in 2016. However, Tate and the woman agreed the actions in the video were consensual.
Even Twitter banned him when he said women should "bear responsibility" for being sexually assaulted. Notwithstanding the ban, he was still famous among young men for his ultra-luxurious lifestyle.
He has been banned from other social media platforms like Facebook, Instagram, YouTube, and TikTok. He got back on Twitter after Elon Musk's takeover.
In mid-22, he was searched on Google more times than both COVID-19 and Donald Trump. Keep scrolling to find out more about this controversial influencer.
ALSO READ | Why did Andrew Tate got arrested?
Andrew Tate Age
Tate was born on December 1, 1986. He is 36 years old (as of December 31, 2022).
Andrew Tate Height
Tate is 6 ft 3 in (1.9 m) tall.
Andrew Tate Wiki
Emory Andrew Tate was III was born on December 1, 1986, in Washington D.C. His father, Emory Tate, was an International Master in chess. Tate's mother, Eileen Ashleigh was a catering assistant. Tate also has a brother Tristan.
After the divorce of his parents, Tate and his brother moved to England with their mother in her hometown of Luton.
He started practicing boxing and other martial arts in 2005. In 2008, he was amongst the best light-heavyweight kickboxers in Britain. The next year, he bagged his first championship after winning the ISKA Full Contract Cruiserweight Championship in Derby. Two years later, he held the ISLA world title. He was even ranked the second-best light-heavyweight kickboxer in the world. After he won his second ISKA world title in 2013, he took retirement from combat sports.
ALSO READ | Has Andrew Tate been banned from Fortnite?
Andrew Tate Children
Folks still wonder if Tate has any children or not. He often remained silent on the topic. In a podcast in 2021, Tate was asked the same question if he has any kids to which he said," Do I have kids? If I had kids, I wouldn't say it on the podcast."
But recently, speaking to The Times in an interview, Tate revealed he has "double-digit" children.
"I am not going to five numbers but I am certain I will have more children than 99.9 percent of the population of the western world. Double-digit children and they all adore me. They see me as their hero and the women who have my children see me as a hero."
Well, he is not even married yet. He revealed (as per Ginx Esports TV), "I'd never get married, no. I don't see the tactical advantage to getting married."
Andrew Tate Social Media
Tate is banned from Facebook, YouTube, Instagram, and Tik Tok. After Elon Musk's takeover of Twitter, Tate also came back on the platform. He is @Cobratate on the micro-blogging platform.
Andrew Tate's spat with Greta Thunberg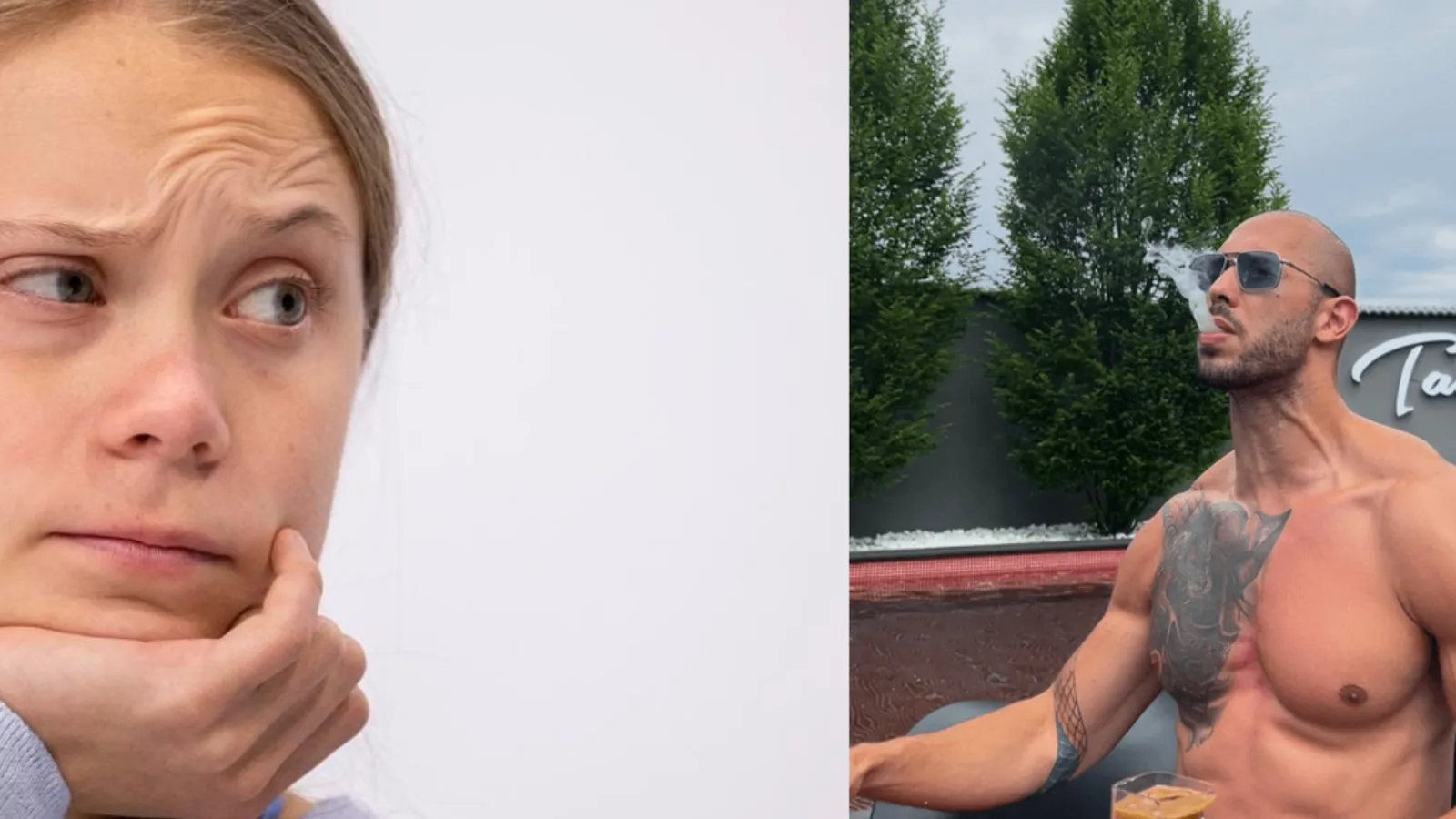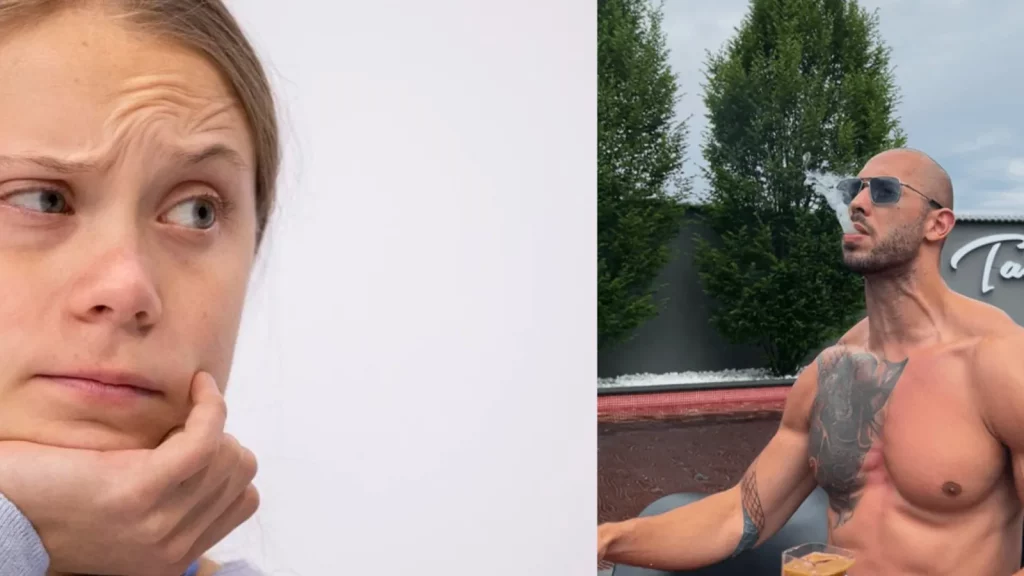 A Twitter exchange between Swedish environmental activist Greta Thunberg and Andrew Tate has taken social media by storm. On December 27, Tate tweeted: "
"Hello @GretaThunberg. I have 33 cars. My Bugatti has a w16 8.0L quad turbo. My TWO Ferrari 812 competizione have 6.5L v12s. This is just the start. Please provide your email address so I can send a complete list of my car collection and their respective enormous emissions."
And Thunberg's response was:
"yes, please do enlighten me. email me at [email protected]"
Thunberg hasn't said anything further but Tate tweeted and retweeted hateful comments. At last, Greta had the last laugh when Tate got arrested.
ALSO READ | Why Andrew Tate banned from TikTok and Youtube?
Andrew Tate News
Tate has been detained in Romania for 30 days after he was accused of human trafficking and rape. He was detained alongside his brother Tristan.
On Thursday night, Romania's Directorate for Investigating Organized Crime and Terrorism stated without mentioning Tate and his brother's name that two British citizens along with two Romanian citizens were suspected of being a part of an organized criminal group.
According to the police, the victims were recruited by British citizens and were forced to perform pornographic acts under the threat of violence.
Thank you for reading it. Leave us a comment if you liked it.
Do follow us on: Google News | Facebook | Instagram | Twitter | Youtube | LinkedIn
Have a good day ahead 🙂