Paddy's Weight Gain
Although Dana White would prefer that Paddy Pimblett's weight didn't change so much between fights, the rising star won't be stopped anytime soon.
At UFC London in July, Pimblett defeated Jordan Leavitt by way of a second-round submission, but "The Baddy" revealed to reporters backstage at UFC San Diego last weekend that he gained "about 200 [pounds]" since the decisive victory.
When questioned about Pimblett's weight gain on Tuesday, White responded that it might make the matchmakers' jobs a little bit more challenging.
Also Read: Paddy Pimblett Net Worth 2022, MMA Salary, Endorsements, Cars, Houses, Properties, Etc.
Dana's Take on the Matter
"It's not good for you," White told reporters following DWCS Season 6, Week 4. "We all know that. We all know that fluctuating and cutting that much weight is very bad, and it definitely doesn't prolong your career. It's tough on your body and your organs and stuff like that. But he's a grown man and he can do whatever the hell he wants to do.
"It makes it tough for us, too, because when we're in the matchmaking room, and we want to throw him in a fight, maybe we want to throw him on a card in a month, month and a half, it hurts us, too. We have to be very specific when we plan fights for him because he's nowhere close to weight. What you don't want to do is put that much pressure on him to cut that much weight in that short of amount of time."
The UFC President is aware that Pimblett will need some time to get to the lightweight limit even though the lightweight contender hopes to make a comeback by the end of the year.
When asked if he was worried about the possibility that Pimblett might undereat and the fallout that would follow, White said that was the furthest thing from his mind. 
Also Read: Dana White admits Shane Burgos' transfer from UFC to PFL was a mistake
Dana White on Backlash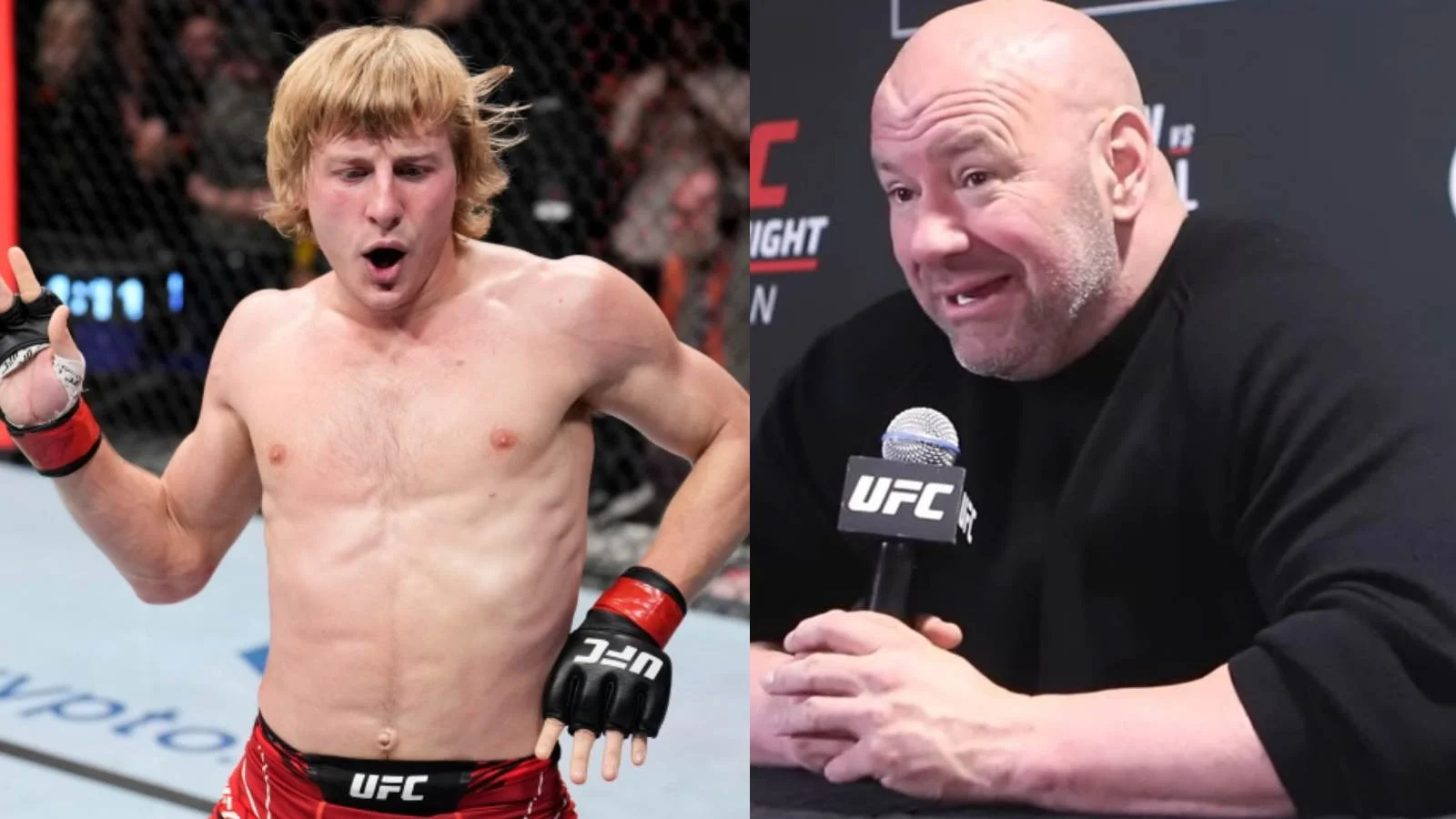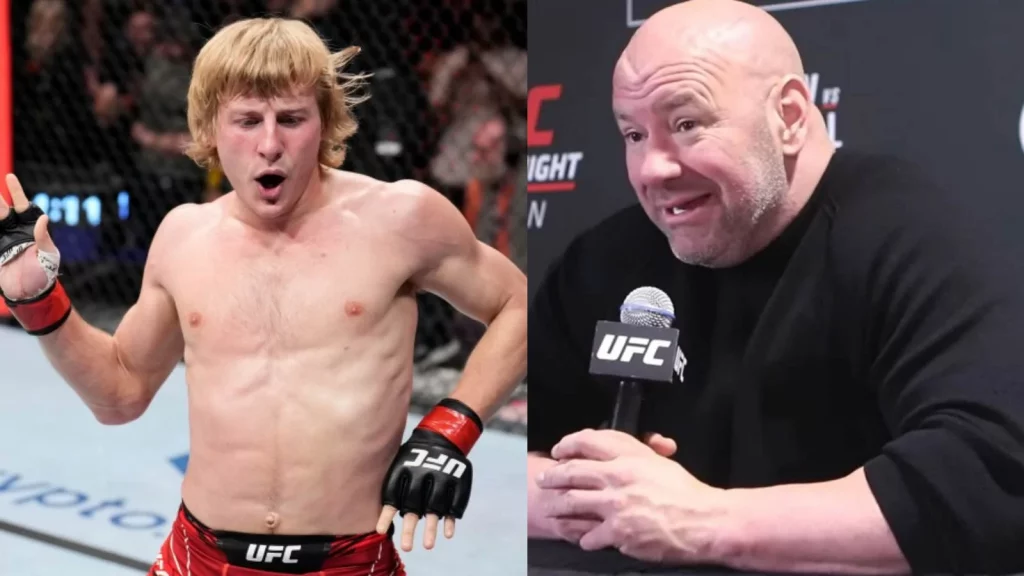 "I really don't give a s*** about backlash, but I care more about him, his health and safety than backlash," White said.
"That's none of my business. That's up to him. If this guy likes food — and listen, he's preaching to the preacher over here, I like food, too, so I get it. But yeah, that's totally up to him. It's his life, it's his career, it's his body, and he can do whatever he wants."
Paddy The Baddy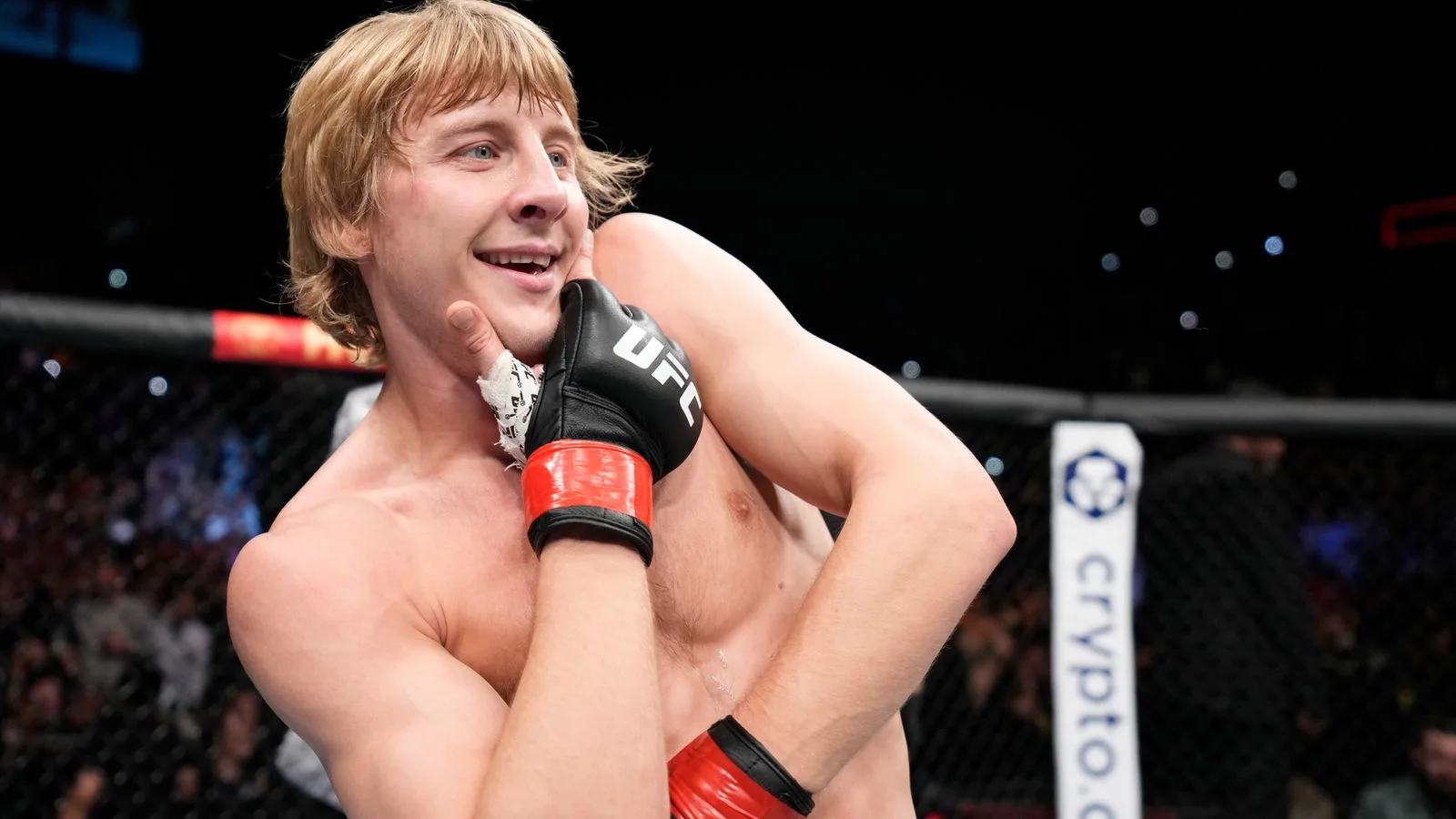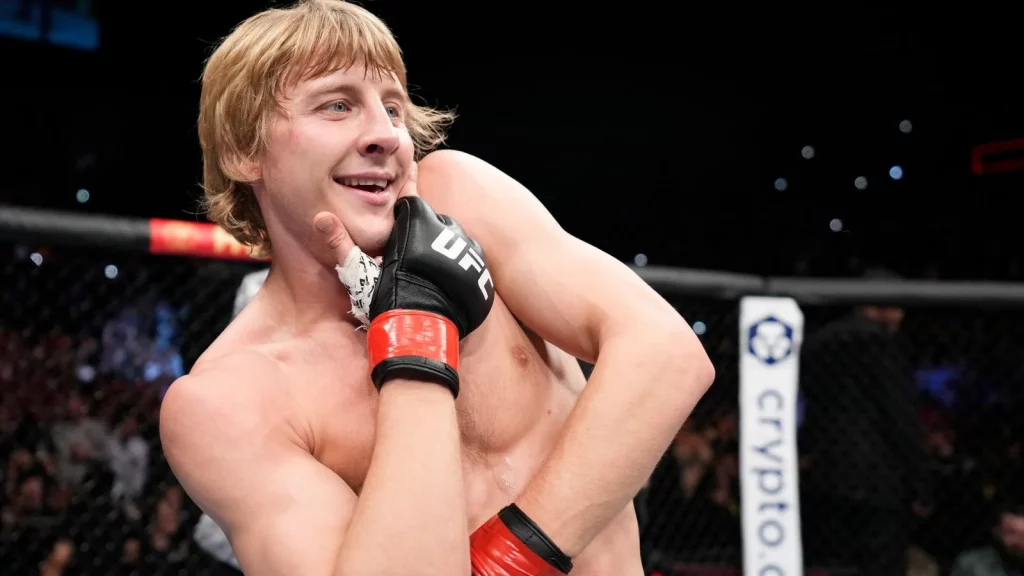 Since signing with the promotion, Pimblett has experienced a meteoric rise. He has three finishes to start his octagon career. White is not at all surprised by the amount of attention the former Cage Warriors star has received.
"I think we knew he would be right on the cusp of being a big star," White explained. "You never really know how somebody is going to come over until it happens, but we knew he was going to be big."
Pimblett intends to make a comeback at UFC 282, which is currently scheduled for Dec. 10 at the T-Mobile Arena in Las Vegas, as he stated at UFC San Diego. Even though nothing has been formally agreed upon, sealed, and delivered, White thinks the timeline makes sense.
"I like it," White said. "He's going to have to lose some weight."
Also Read: Is Paddy "The Baddy" Pimblett the next McGregor of UFC?
Thank you for reading it. Leave us a comment if you liked it.
Do follow us on: Google News | Facebook | Instagram | Twitter | Youtube | LinkedIn
Have a good day ahead 🙂