In a world where social media plays a vital role in people's lives, sports have also embraced platforms like Twitter and Instagram to forge a stronger connection with fans. This trend holds true for NBA teams as well, as they recognize the importance of social media engagement and prioritize it in their management strategies. Nearly all NBA teams have established a substantial online presence, leveraging the popularity of their players. However, one question that often arises is: Which NBA team boasts the largest following on Instagram? Read on to find out about the Top 7 most followed NBA teams on Instagram.
7 Most Followed NBA teams on Instagram
Among the most prominent teams is the reigning NBA champions, the LA Lakers, who enjoy significant popularity on the platform. However, it's important to note that a team's social media following doesn't always directly correlate with its on-court success, although winning naturally contributes to a franchise's popularity.
Now, let's delve into the top 7 NBA teams with the largest Instagram followings:
7. Oklahoma City Thunder – 5.7 Million Followers
At the 7th spot, the OKC Thunder boasts 5.7 million Instagram followers (@okcthunder). Despite losing three MVPs in the last decade, including Kevin Durant, James Harden, and Russell Westbrook, the franchise remains solid. With 10 NBA Playoff appearances in their 12 seasons and an NBA Finals appearance in 2012, OKC has enjoyed success, accompanied by 11 winning seasons. Read More: Gordon Hayward Net Worth 2023, NBA Salary, Sponsorships, Houses, Car Collections, Charity word, Etc.
6. Houston Rockets – 6.1 Million Followers
The Houston Rockets claim the 6th position with 6.1 million Instagram followers (@houstonrockets). Despite their last championship being 25 years ago, the Rockets remain one of the NBA's top franchises. Since their establishment in 1977, they have missed the NBA Playoffs 16 times in 49 seasons. The team boasts a roster of iconic players, including Moses Malone, Hakeem Olajuwon, Ralph Sampson, Yao Ming, Tracy McGrady, and James Harden. With eight consecutive playoff appearances and 14 winning seasons, the Rockets have sustained a strong presence in the league.
5. Boston Celtics – 7.5 Million Followers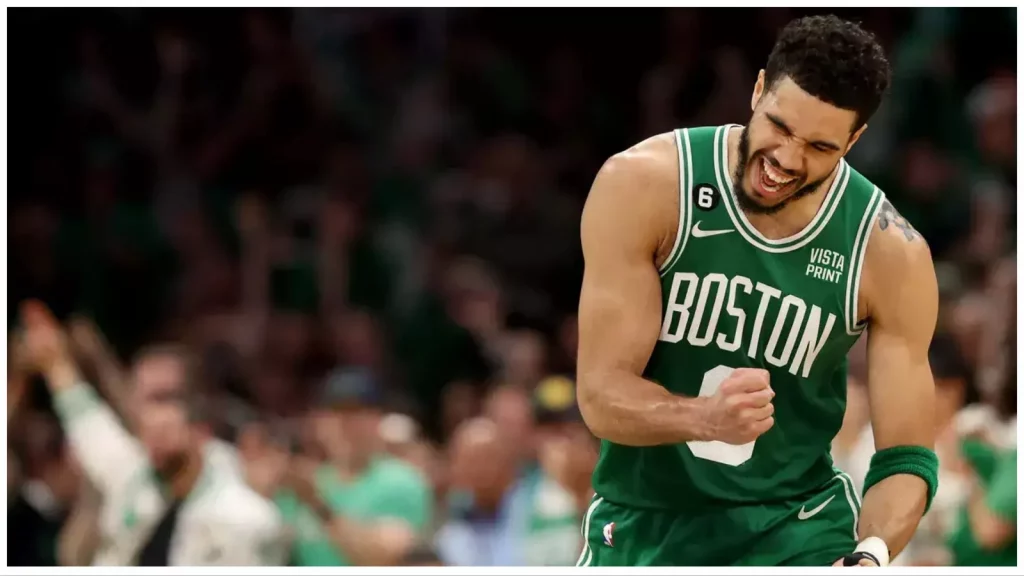 The Boston Celtics, one of the NBA's most renowned franchises, secured the 5th position with 7.5 million Instagram followers (@celtics). Despite their impressive 17 NBA championships, their social media presence may not reflect their storied success. With only one championship since 1986 and no recent NBA Finals appearances, their popularity might be hindered by various factors. Nonetheless, the Celtics have reached the playoffs 16 times in the last 20 seasons, including 12 of the last 13 NBA seasons. Also Read: Jalen Brunson Net worth 2023, NBA Salary, Sponsorships, Cars collection, Etc.
4. Chicago Bulls – 9.7 Million Followers
Surprisingly, the Chicago Bulls, despite their immense popularity and iconic status, rank as the least active franchise on Instagram among the top five. With 9.7 million followers (@chicagobulls), the Bulls boast a significant fan base within the NBA. Their incredible success less than three decades ago has solidified their status as an iconic team in the league.
3. Cleveland Cavaliers – 15.8 Million Followers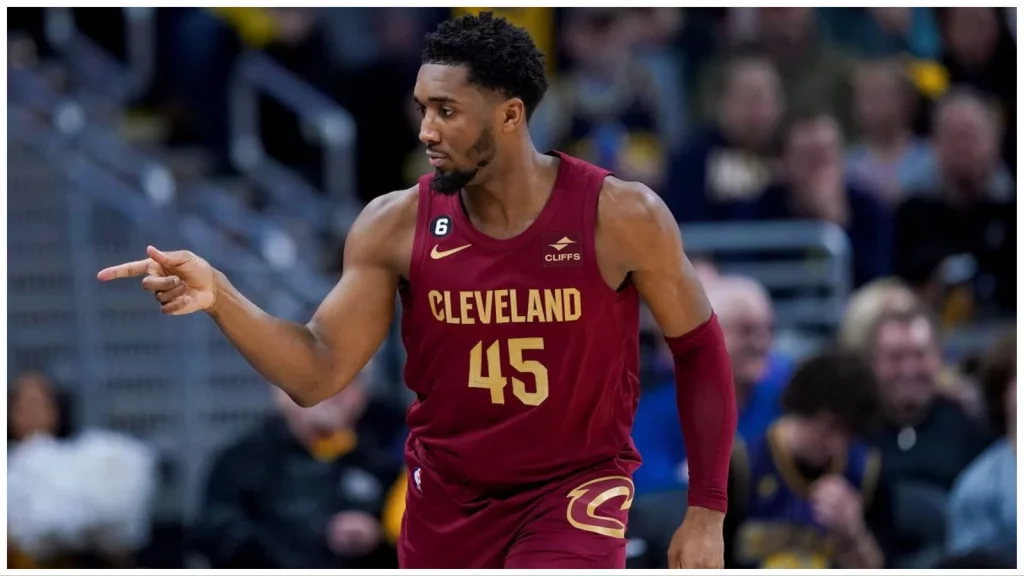 Claiming the 3rd spot, the Cleveland Cavaliers find themselves in a similar situation as the Chicago Bulls. Despite recent struggles and a lack of playoff appearances in the past two years, the Cavs remain popular among NBA fans and basketball enthusiasts. With a substantial following of 15.8 million on Instagram (@cavs), their prominence is evident. Notably, the franchise had a remarkable four consecutive NBA Finals appearances from 2015 to 2018, propelled by the legendary LeBron James, resulting in their sole NBA championship triumph in 2016.
2. Los Angeles Lakers – 22.9 Million Followers
Surprisingly, the Los Angeles Lakers are not at the top of the list. However, as the reigning NBA champions, they still command a significant following of 22.9 million on Instagram (@lakers). Their recent surge of nearly 7 million new followers can be attributed to the presence of LeBron James. Widely regarded as one of the greatest organizations in NBA history, the Lakers boast a record 17 NBA championships, tied with the Celtics for the most titles in league history. Read More: D'Angelo Russell Net Worth 2023, NBA Contract, Sponsorships, Houses, Car Collections, Charity, Etc.
1. Golden State Warriors – 30.7 Million Followers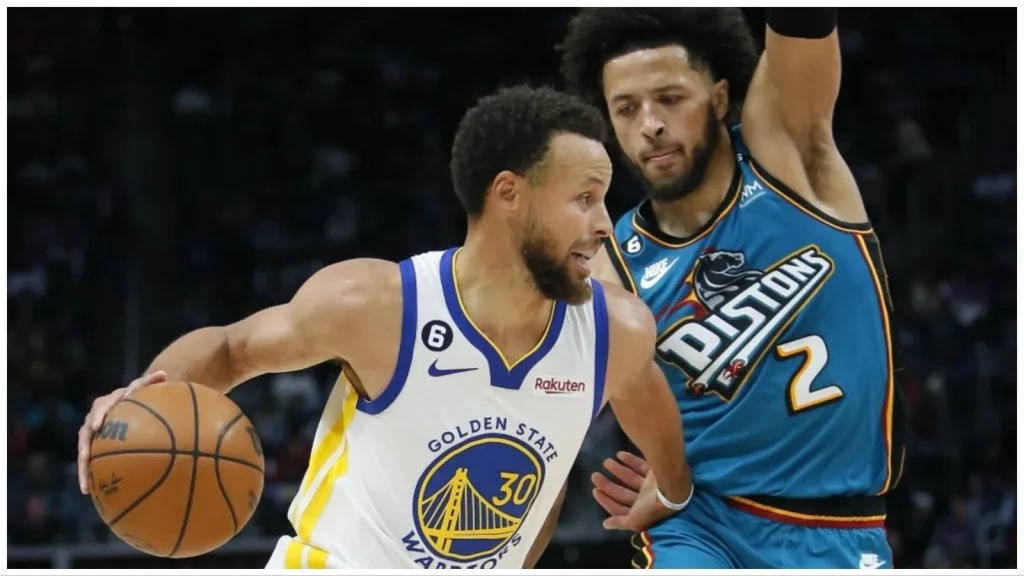 Most Followed NBA Teams – At the pinnacle of Instagram popularity among NBA franchises, the Golden State Warriors reign supreme. With a staggering 30.7 million followers (@warriors), they boast the largest following on the platform. Despite a previous reputation as a losing franchise, the Warriors ended a 40-year championship drought in 2015. They have made seven playoff appearances in the last eight NBA seasons, reached five NBA Finals (2015-2019), and secured three championships. Led by iconic players like Stephen Curry, the Warriors have amassed a devoted fan base.
Thank you for reading it. Leave us a comment if you liked it.
Do follow us on: Google News | Facebook | Instagram | Twitter | Youtube | LinkedIn
Have a good day ahead 🙂